logo
A followed the tradition most often adopted in fashion, and that is to have a minimalist word logo. For me, it was essential to find a font that had the character that went in tandem with the rest of the identity for Choke, and the choice fell on Alter Haas Grotesk, it is an interpretation of Helvetica, with a character reminiscent of Helvetica printed in one of Joseph Mullers-Brockman's books. I have digitally painted on the logo to increase the feel of a printed font, in the marked area I have put on a layer to make it look like the font is bleeding out a bit more than in the original. It gives the font a reinforcement in its character.
commercial-film
print campaign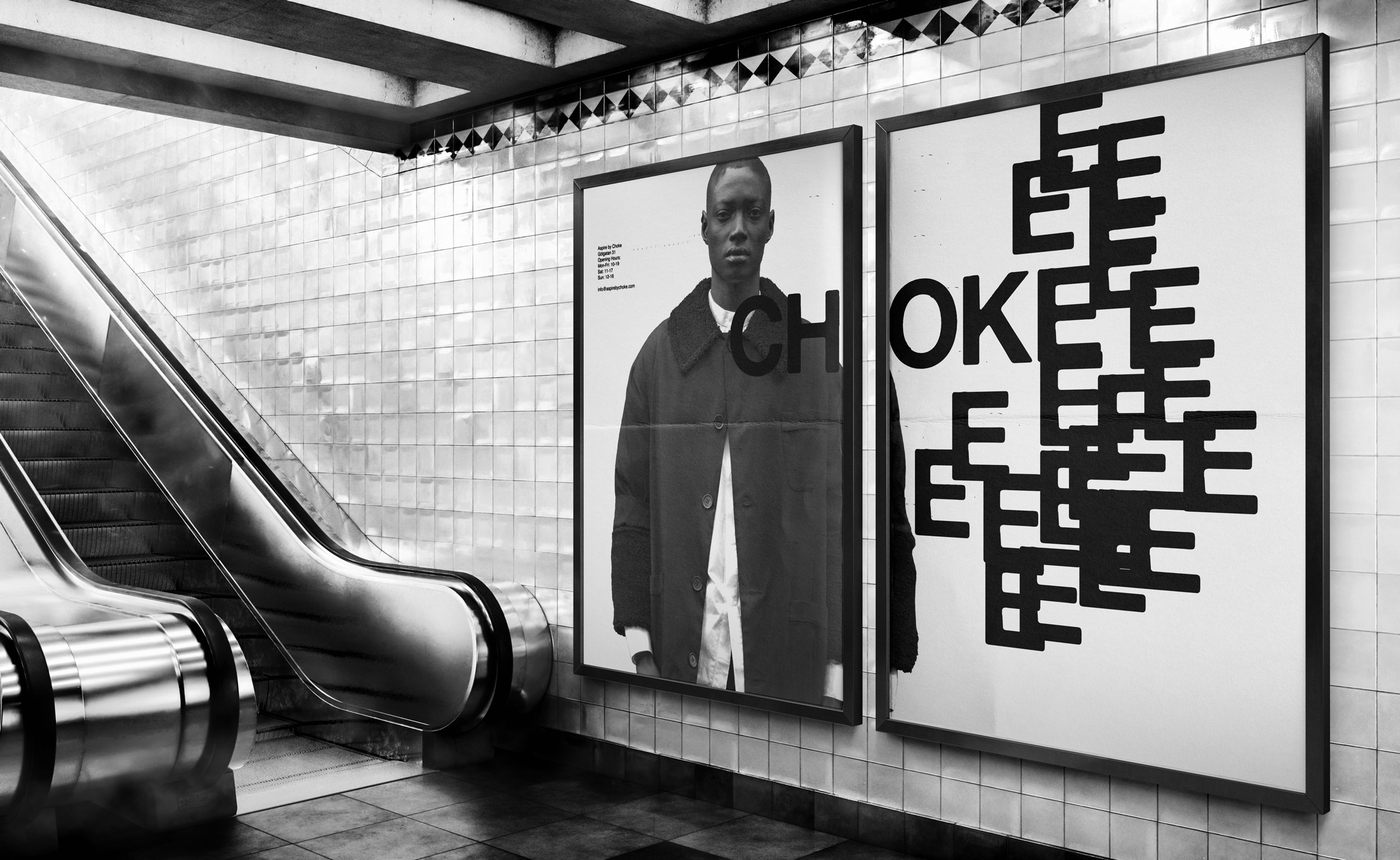 web-page
social media, instagram
sustainability | rebag
One way for Choke to implement sustainable thinking is rather than buying plastic or paper bags, which affect the environment and is a cost to the company; instead, you re-bag already existing bags from elsewhere.

The same ideology applies when it comes to the packaging that goes out to customers who bought garments through the web, where you use already existing or leftover material that you can use as collie material. The same goes for text tags for the clothes.
Koncept, Art direction, Photography, Graphic design, Edited and Directed by Honer Akrawi
Modell: Lamin Colley
Stylist: Susanna Mönttinen
Visual effects: Johan Wibrink